Background
Edit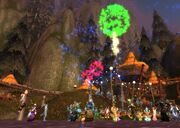 Greetin's da' Shatterspear Tribe off in da' mountains o' Darkshore 'ave invited us to de're lovely mountain side. De'ez wantin' to throw a celebration fo' celebratin' life n' all da' good stuff da' shatterspear are personally celebratin' de're eva'lastin' peace n' lack'o'warfare in de'ze mountains de'z call home. Fo' you partay person'z who'z de're for da' fun da'z goin' to be drinkin', dancin' n' de'm uddha' brudha's want de're to be some sort o' contest on who can look da' mos' voodoo like...De'z idiots. Uddha wise jus' dress fo' voodoo n' fo' fun.

Translation: Greetings the Shatterspear Tribe off in the mountains of Darkshore have invited us to their lovely mountain side. They are wanting to throw a celebration for celebrating life, and all that "good stuff", the Shatterspear are personally celebrating their ever lasting peace and lack of warfare in the mountains that they call home. For you party people who are there for the fun there's going to be drinking, dancing, and those other horde members want there to be some sort of contest on who can look the most voodoo like...They're idiots. Otherwise just dress for voodoo and for fun.
Date & Time
Edit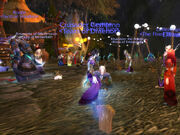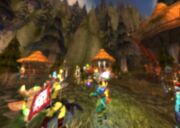 Saturday May 9th, 2009, 5pm – 7pm EST (Server Time)
Details & Activities
Edit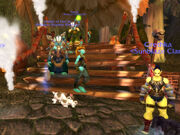 The
Fires of Emberfall
and Sen'jin Embassy are pleased to announce a very special celebration for
Zul'Alarion
this year.

All Horde are welcome to join in for contests, fireworks and fun as we party down with the locals in ShatterSpear Village to celebrate this most important of troll-ish holidays!

Transportation to and from the venue will be provided by Fires of Emberfall – just join the channel 'tikiparty' or ask a FoE member for an invitation.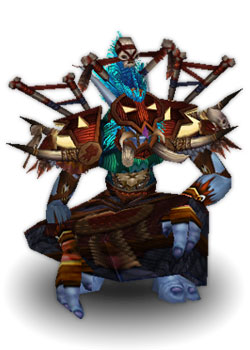 Costume Suggestions
Edit
Suggested items to start putting together a troll-tastic outfit include Voodoo Masks (Bad Mojo Mask, Big Voodoo Mask), Tribal themed arms and armor (Defilers Chain Pauldrons, Bloodspattered Shield) and pretty much anything from Zul'Aman.
About the Hosts
Edit
This event is hosted and run by the Fires of Emberfall. (Fires of Emberfall Guild Website)
Community content is available under
CC-BY-SA
unless otherwise noted.