Savage Coast Fishmonger Company
Edit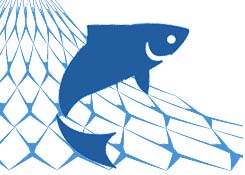 Fish so fresh, they ought to be slapped!
Savage Coast Fishmonger Co. is your best bet for the freshest seafood anywhere in Azeroth.

Whether it's skinned, boned or filleted, our fishmongers can prepare your fish the way you like it. With over 110 different cuts to choose from, they can also help you select, prepare and give advice on how to cook your fish.

We sell over 40 varieties caught from both fresh and salt waters all over the world. So you'll find all the usual favorites like snapper, salmon, trout, mackerel, cod and eel, as well as a more exotic selection including fresh Big-mouth clams.

And freshness is so important to us that we fillet our daily delivered Winter squid or Summer bass in-store, and put your fish in the finest parchment to keep it as fresh as possible from our shop to your home.

----



The Savage Coast Fishmonger Company is located in Booty Bay, and is operated by Wigcik. The shop is often frequented by individuals associated with the Gray/Grey Tiger Tong. It is rumored that Wigcik sold a majority interest in the shop to members of the Tong, but he appears reluctant to confirm this.
Community content is available under
CC-BY-SA
unless otherwise noted.