Gray Tiger Shipping & Freight
Edit
More than just a Shipping Company
Gray Tiger Shipping and Freight works to make a major contribution to global transport. We also offer acquisiton and salvage services as well as security for hire.
Services

Acquisitions
Deliveries
Security
Salvage
Want to see more? Through the use of gnomish technology and with a little magic, we've put together a brief representation of the services provided by our company so that you can make the best choice for your shipping and acquisition needs.. Press this button.
---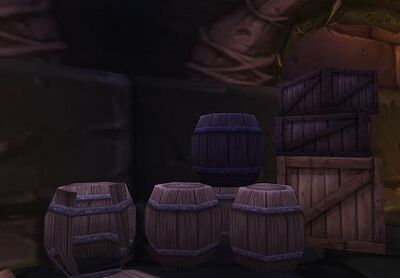 Gray Tiger Shipping & Freight is a merchant's group that specializes in acquiring and delivering valuable and exotic items. It is co-owned and operated by Taijiang, Kennia, and Sunya, with offices in Stormwind and Ironforge. The company relies on a network of agents in the various port cities and working relationships with various boat captains.
Community content is available under
CC-BY-SA
unless otherwise noted.