' Define either Guild or Group.
gfaction: The faction of the guild. Define either Alliance, Horde, or Cross-Faction.
gtype: The type of play the guild focuses on. Define either PvE, PvP, or Roleplaying.
g_rp: The roleplay level of the guild. Define either Light, Medium, or Heavy.
gsize: The size of the guild, exact or ambiguous.
gm: The guild master of the guild. If there are multiple guild masters, list all.
contacts: Primary players to contact in-game, other than the guild master, about the guild, if necessary.
website: The website of the guild. If there is no website, simply enter No.
sort: OPTIONAL - Used for sorting pages alphabetically if they have an article as the first word in the name (ex: "The Guild of Things" would have "|sort=Guild of Things" added into the information, like any other line).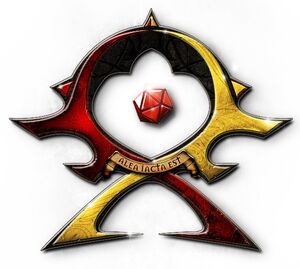 Overview
[
]
Alea Iacta Est (Latin for "the die is cast") is a large free-form guild created by the stars, friends, and fans of several geek-related podcasts.
The best description of what Alea Iacta Est is all about is probably the following statement from the guild charter.
"AIE is a very casual guild. We are not a strict raiding guild nor a strict PvP guild nor a strict role-playing guild (although we may have groups of people in the guild who pursue such interests). We are a guild that believes that players of World of Warcraft should be given the opportunity to experience multiple aspects of game play and that a lack of experience does not imply a lack of aptitude."
AIE is a huge guild, with over 4,000 characters who have been active in at least the past three months. The size of the guild presents certain challenges, from a broken in-game guild roster to a somewhat overwhelming guild chat (referred to as the "Wall of Green"). However, despite the challenges, the guild presents plenty of opportunities. AIE has accomplished much in its raiding and PvP, but it doesn't take itself too seriously and even the freshest of WoW beginners can find a comfortable place in the guild.
How to Join
[
]
An application must be submitted for each character that you wish to have join AIE. First-time applicants can only apply during the first seven (7) days of each calendar month. The application is very simple.
Each new member is brought into the guild as a Pleb, which is a probationary rank. After a period of between two (2) to twelve (12) weeks each Pleb is evaluated and either promoted to Cohort, a full member with full privileges, or is removed from the guild. The criteria for membership is that the member abide by the guild policies and registers in the guild forums.
Where to Find Out More
[
]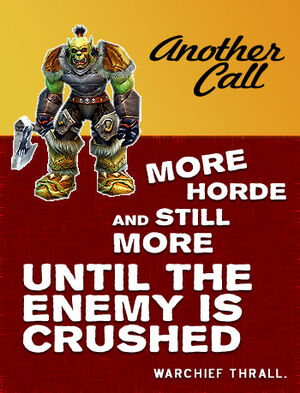 The following sources are the best sources of information about AIE.